Make every day, Spa day™.
FAVORITES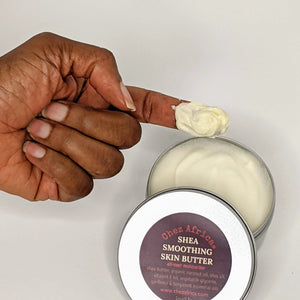 Shea Smoothing Skin Butter
You get deeply moisturized, enviably glowing skin all over
SHOP NOW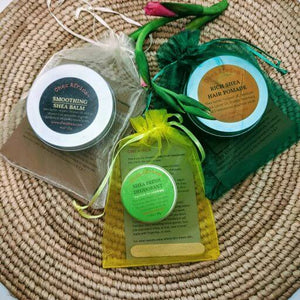 The Essential Blends Set
Shea Smoothing Skin Butter, Rich Shea Hair Pomade, Shea Fresh Deodorant. Get all three.
Shop Now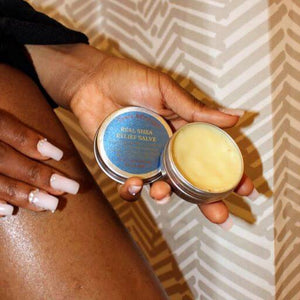 Real Shea Relief Salve
Ease aches, pains, irritation. On the spot.
SHOP NOW
CUSTOMER TESTIMONIALS
Wonderful product and customer service. My skin has never felt better. Would definitely give more stars if I could.

LessyEmma
Love the Shea Smoothing Balm! The customer service is amazing and shipping is so fast. I think I'm addicted lol. The hair pomade is perfect for moisturizing my hair or a twist out. Follow them on IG @chezafrica

Sandra M.
Never walk out of your house with dry, dull skin again! I love the shea smoothing butter! Finding good products not filled with all kinds of chemicals has been hard, but luckily Chez Africa has provided a great product.

Stephanie I.
Chez Africa beauty blends are number ☝🏾. One application will literally last you all day (even after applying hand sanitizer during this covid-19 era). Ease of use is unparalleled. Chez Africa beauty blends allow me to live my best life in real life. ✨✨✨

Full - Fledged
FOR YOU
As your skin changes with time, your skin care should, too. All-over.
Experience the rejuvenating wonders of pure, unrefined African shea butter, hand-blended with other powerhouse natural oils to reveal your outer radiance, through the years.
Dry? Delicate? Sensitive? Fragile? Pure, gentle and effective for ageless skincare.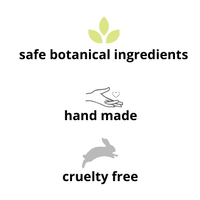 WHY SHEA BEAUTY BLENDS™?
Remember the exhilarating feeling of turning cartwheels outside? You can feel that way again, about your skin.
Pure, unrefined shea butter is the number one ingredient in Chez Africa | Shea Beauty Blends™.
Shea Butter:
Naturally rich in vitamins A, E & F
High in linoleic and oleic fatty acids
Absorbs deeply, to reveal soft, smooth moisturized skin and hair
Its emollient properties seal moisture in the skin and help maintain collagen
Anti-inflammatory: softens, and soothes skin irritations
Vitamins and phytonutrients penetrate the subcutaneous layer of the skin, boosting healing
Is used as a cooking oil in parts of Africa, so those powerhouse nutrients can work on both the inside and outside of the body
*Note: while our blends use food-grade oils, they also include therapeutic essential oils. so please, just use them externally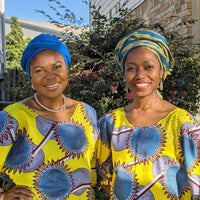 WELCOME!
Experience Chez Africa | Shea Beauty Blends.
Make every day, spa day!
Rufina & Eva, Makers.
BACKGROUND